"Setting ethos and values is the key to success."
That was the advice from Business Transformation specialist Scott Howe, learnt from his 25 years working in the transformation and leadership environment. He brought his experiences to life with his 'war stories' when he presented to a packed Boardroom at the Ambition offices.
Scott served as a Commando in the Royal Marines, before moving into the various minefields of the Corporate and Public Sector worlds. In doing so, Scott has identified some key themes in what makes teams excel working together:
Ethos

Values

Sponsorship

Leadership

Time

Trust
In his presentation and during the flurry of questions from the audience afterwards, Scott enthralled with numerous engaging case studies from his time training commando forces on Dartmoor, leading troops in Iraq and leading transformation Programs for private and public sector clients in Sydney.
He stressed the importance of getting people onside, giving them ownership of the change, sharing knowledge and encouraging rewards for success. By empowering his teams and through his contagious positive 'can do' attitude, Scott has led people to deliver positive results in challenging circumstances.
Scott provided the Change Management professionals who attended this Ambition event with some great takeaways to implement in their day to day and working lives.
We hope you find this of value and will keep you posted on our future events, aimed at fostering and sharing expert knowledge with Ambition's professional communities.
Pictures:
​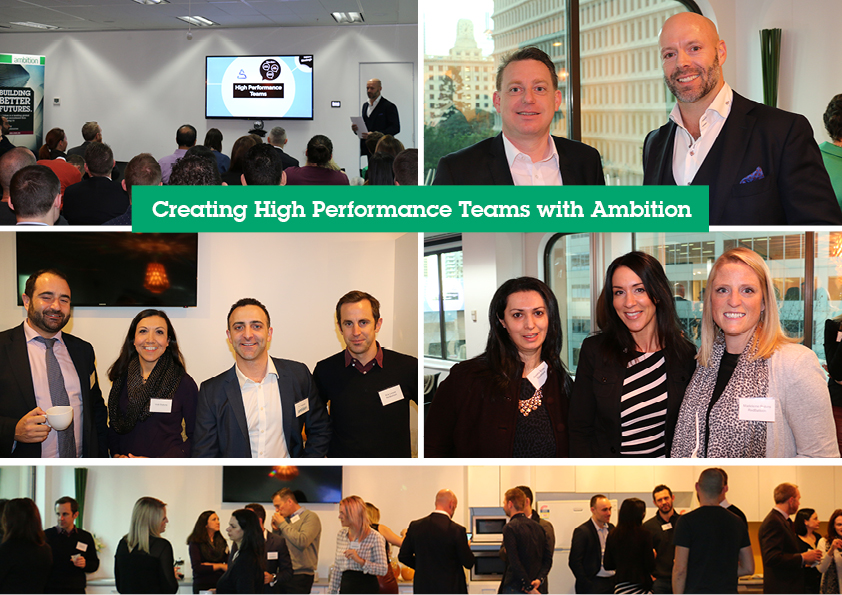 ​
Video:
​
​