Darren Schultz
Chief Financial Officer | ISPT Group
Darren is the Chief Financial Officer and Alternate Company Secretary for the ISPT group. In his role, he is responsible for all financial and management reporting, unit pricing and performance reporting, risk management, compliance, IT and the corporate administrative functions. Darren was appointed to this role in 2009 after being with the group for three years during which he was responsible for the international investment vehicle, including its currency and interest rate hedging program and all debt and interest rate management for the group.
The ISPT group generates returns for its Investors, some of Australia's largest industry superannuation funds, and ultimately the 50%+ of Australian workers, through the groups $13+ billion investments and development portfolio across commercial, retail, industrial and residential markets.
He is an experienced executive having spent 19 years in banking and in particular financial markets and now 11 years in property. Darren has a Bachelor of Business is FCPA, CFTP, CSA Certified and a Registered Tax Agent.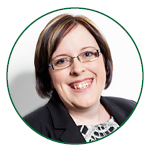 Jo Hands
Chief Financial Officer | Sensis
Jo Hands is the Chief Financial Officer at Sensis, Australia's leading directories, and local search business. Jo is responsible for company strategy + planning, financial integrity, risk management, pricing and analytics and data strategy.
Jo proactively works with the business to support them to deliver the budget and plan out the future success of Sensis. Jo works closely with the shareholders + key stakeholders to manage the key reporting requirements and keep them abreast of the changes to the business.
Jo joined Sensis in 2010 and was appointed to CFO in March 2016. In her five and a half years at Sensis Jo has held the roles of Group Chief Accountant, Group Manager, Planning and Reporting and Head of Finance, Business Planning and Performance before taking on the role of Deputy CFO in March 2014. Jo actively managed the transition from Telstra to Platinum Equity and set up a finance team to support the new organisational + finance requirements.
With 15 years experience in the finance sector Jo began her career at Ernst & Young in 2002 and in her 9 years there as a Senior Manager in the Audit group looked after a portfolio of well-known Australian businesses including Exxon Mobil, BHPB, Carter Holt Harvey, BP, Australia Post and BlueScope Steel Limited.
Jo has extensive experience in Financial Accounting and Reporting, Internal Audit, Due Diligence, Business Strategy, Budgets, Cash Flow, Financial Modelling and Process Improvement.
Jo has a Bachelor of Commerce & Arts majoring in Accounting and Human Resource Management from Deakin University, a Post Graduate Degree in Chartered Accounting from the Institute of Chartered Accountants Australia (ICAA) and a Diploma of Management from Swinburne University.
Peter Findlay
Chief Financial Officer | 7-Eleven
Peter Findlay is the Chief Financial Officer for 7-Eleven, whom he joined in January 2017. 7-Eleven operate across Australia with 630 stores and generate $3.6 billion annually.
Prior to this Peter was CFO for Melbourne IT, an ASX listed world leader in domain name registrations and related online business solutions. Here he had responsibility for the global financial and legal functions and had his duties expanded to encompass management of transformation and internal audit functions.
Peter is an operational and strategic focused Chief Financial Officer, with a proven track record of creating performance improvements and setting strategic direction. He has a total of 18 years' experience gained in professional services, senior finance and operational roles across private and publicly owned businesses. Peter has an ability to lead, develop and manage high achieving teams spread across a number of locations and functions globally, including Asia Pacific, North America and Europe.