 Published on 13th July 2016
It seems like Quarter 2 has been a busy one, especially in the Finance market. So we decided to sit down with our Managing Directors and get their perspective on the previous quarter as they look ahead to the second half of the year.
MARKET SNAPSHOTS
Following a heavily disrupted April that included separate school and Easter holidays, the Finance recruitment market has seen a steady increase in demand throughout May and June. This has largely been driven by long term contract or permanent hires, with a focus on Financial Reporting skills as most businesses approach Financial Year End.
At an Executive level we have seen a lift in demand throughout the year. All roles at this level have a significant change/value add element as clients look to improve current performance. Whilst overall economic conditions have not improved there is a general consensus that, after 2-3 years of holding steady survival and/or are dependent on executing on a strategy to deal with the 'new normal' and, therefore, hiring senior resources to drive positive outcomes. This positive and proactive approach alone has done a lot to improve internal sentiment in our client base.
Overall, there are a number of reasons to be positive as we move into H2. There is a pipeline of demand, an air of certainty around the need to resource for success, and we have in place a strategy that provides our customers with a far deeper reach into the Sydney talent market.
Chris McCullagh
Divisional Manager, Sydney
E: Chris.McCullagh@ambition.com.au
P:02 9249 5035
In the qualified finance space, we have seen an increase in the number of permanent jobs in Q2. This is surprising as it is usually this time of year that we would expect to have more contracting roles as year-end begins to take hold. Our clients seem to have stocked up fairly well over the past few years and have enough hands on deck to get through without adding too many temporary staff. Most of the contract roles that we have worked on have been to cover maternity leave or cover holidays rather than adding headcount with contractors.
We have seen an increase in permanent roles from Q1 which was very quiet. SME's seem to be holding off to see what results the election brings before making their decisions on staffing issues. We are still finding the Senior end of the market stagnant.
Many larger businesses are still focused on growth although they are very specific about who they want to bring into the business. Salaries remain stagnant with businesses offering future progression as their carrot rather than an initial salary rise.
We expect Q3 to remain similar to Q2 and the level of work to continue into the traditionally strong permanent months of September / October.
Chris Crolla
Divisional Manager, Greater Western Sydney
E: Chris.Crolla@ambition.com.au
P:02 9633 7309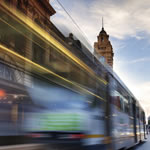 Finance in Melbourne has been steady in Q2 2016 with a mostly even blend of recruitment across the spectrum of accounting and finance roles, save the senior market where there has been a lack of churn at the senior management level. Specific demand in the Financial Services sector has come mainly from the funds management, superannuation and insurance industries. In this space there has been a stable demand for operational finance roles from both existing and new businesses entering the Melbourne market.
While the narrative of Melbourne's banking employment continues with a bearish theme, specialist skills continue to be in high demand with risk, products and markets experience highly sought after but also most difficult to find. The senior banking market continues to be patchy in 2016 with lower volumes of recruitment seen from the larger institutions and only some movement in the smaller institutions.
In Commerce, the Telecommunications, infrastructure and Utilities sectors have driven most churn across the large corporates. The demand this year comes in the form of strategy, business partnering and "value add" recruitment. While additional resources remain more difficult for hiring managers to attain, the strong focus now is around getting "fit" right. The flow on effect for recruitment places an even greater focus on top talent identification as a highly valued service for clients.
Entering Q3 market sentiment is cautious but hopeful with uncertain macroeconomic factors contributing to some delays in strategic hiring decisions. However, the temp and contracting market have benefited making immediately available talent a valuable commodity
Ryan Griffin
Divisional Manager, Melbourne