 What you wear to your job interview might be more important than you think
Published on 26th May 2015
Diana Hewitson, Head of Gender Diversity recently had the pleasure of meeting Melissa Lewis, a stylist and image specialist for business women.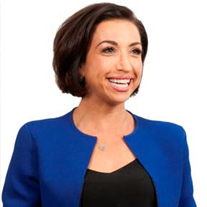 Melissa has given us some great tips to guide women as to what to wear to interview and how to stand out for the right reasons.
"Whether you like it or not, your appearance is the first thing people notice about you and first impressions are usually formed within the first 30 seconds", says Melissa Lewis, founder and image strategist of Style Confidante - a Melbourne-based corporate styling business that helps women gain greater confidence, presence and credibility.
Perception is important and candidates that dress appropriately for a job interview are more likely to be successful than other candidates that are, for example, dressed inappropriately, such as too informal. The message that leaves with the interviewer is that the candidate has a more casual attitude towards work and possibly authority, and doesn't understand business etiquette – all red flags for potential employers.
Interviewers need to be able to visualise you in that position they are trying to fill. Your appearance not only shows that you are taking the opportunity seriously, that you are eager to make a good impression, and that you would fit within the corporate culture; it can also communicate that you have respect for the interviewer.
That may not be fair but it is reality in many cases. Melissa has seen candidates make these mistakes many times. She adds, "An interviewer is expecting you to dress appropriately for the interview. If not, you are showing the interviewer that you don't understand the basics of what it takes to be successful in the workplace. If this is the case, you already have one strike against you."
Most of us research and prepare for an interview, but how many of us also take the time to prepare our interview appearance ahead of time? So what are the common mistakes that candidates make and what are our top 6 tips for dressing for interview success?
AVOID MAKING THESE MISTAKES
Skirts that are too short or tight

Too much cleavage

Dangling earrings and noisy bracelets

Scuffed shoes or inappropriate handbag

Stains / lint on your clothing

Excessive perfume or makeup

Dressing down if you're being interviewed on Casual Friday. Jeans may be ok for the interviewer but not for the candidate. Remember - they already have the job they want; you don't.
HOW TO STAND OUT FOR THE RIGHT REASONS
Research the company and its culture. If you know anyone at the company you are interviewing with, ask them about the environment and culture. If you don't, then ask your recruiter about the appropriate look before the interview. Mellissa's advice is "If in doubt, always wear classic clothing that is tailored and feminine. You want to look authoritative but approachable."

Fit - have your interview outfits tailored. "It doesn't hurt to tailor your work wardrobe to fit even better," Melissa says. You will feel better if your clothing fits properly and you'll appear more confident. It starts from the shoulders – tailor the jacket in line with yours.

Choose the colour and pattern of your outfit carefully. Your interview is not the time to experiment with outfit combinations. It is best to focus on a timeless appearance and stick to block colours, rather than loud, busy prints. Don't be afraid of choosing a tailored suit or dress with jacket in a colour, as it can help you to stand out and appear more confident.

Accessories are important too. Ensure your shoes are polished, keep heels at a sensible height and don't wear too much jewellery. If you want to show your personality or creative side, be selective. Choose a scarf or a necklace. You want the interviewer to be focused on what you are saying, and not distracted by too many accessories.

Details count. Melissa's advice is to "wear neutral coloured nail polish on manicured nails and avoid too much make up." Remember that the primary goal of your interview appearance is to communicate to the interviewer that you will fit into the company's culture.

Body language. Be aware of your posture and body language. Good posture and a solid handshake is important, Melissa says. "Always make eye contact and smile." The most important thing you bring to an interview is your professional presence and your confidence. What you wear and how you wear it helps convey that.
Dressing for success doesn't begin and end with the job interview. The old adage is true – always dress for the position you want, not the one you have. If you aspire to be the CEO, then dress as a CEO does and wear your clothing with confidence.
Style Confidante offers 1:1 styling sessions (in person or via Skype) to help you develop your professional style and achieve results.
Contact Melissa via email at melissa@styleconfidante.com.au.