Ambition is affiliated with a number of corporate bodies to support the professional growth of our employees so they are well equipped to service our community of candidates and clients.
Our Australian affiliations include:
ITCRA Information Technology Contract & Recruitment Association Ltd.
ITCRA Information Technology Contract & Recruitment Association Ltd.As an ITCRA Professional Ambition are committed to:
- Continuing the Professional Development program to ensure our knowledge of the ITCRA Code of Conduct, ICT developments and legislation is
kept updated.
- Our technology consultants have completed a Certification within two years of being accepted is an ITCRA Professional
- Attending at least two ITCRA events per year
Diversity Council Australia (DCA)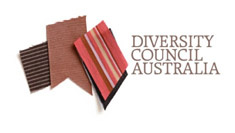 Diversity Council Australia is the only independent, not-for-profit workplace diversity advisor to business in Australia. We offer a unique knowledge bank of research, practice and expertise across diversity dimensions developed over more than 25 years of operation. In partnership with our members, our mission is to:
1. Lead debate on diversity in the public arena;
2. Develop and promote the latest diversity research, thinking and practice; and
3. Deliver innovative diversity practice resources and services to enable our members to drive business improvement.


Project Management Institute (PMI)

PMI commenced in Australia in 1997 and held its first Chapter Meeting on the 15th April, 1997. Today the Chapter has more than 1700 members from a mixture of industries including: finance, IT, telecommunications, consulting and pharmaceutical. Approximately 50% of Australian PMI's members are credentialed as Project Management Professionals (PMPs). PMI is strongly supported by a majority of companies in Australia and internationally.


Change Management Institute (CMI)
The CMI is the independent professional organisation that is uniquely positioned to advance the interests of change management. Since 2005, the CMI has
been providing opportunities for change management professionals to build knowledge and skills and network with other change professionals.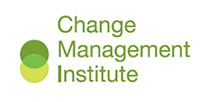 The CMI aims to provide:
Education - developing the capability of change practitioners
Networking - hosting a range of networking opportunities
Accreditation - developing standards and recognising excellence in the management of change
International Institute of Business Analysis (IIBA)

The IIBA is the independent non-profit professional association serving the growing field of Business Analysis. Whatever your role — requirements management, systems analysis, business analysis, requirements analysis, project management, or consulting, if you are involved in analysis for systems, business or process improvement — IIBA® aims to assist you.


The IT Training Company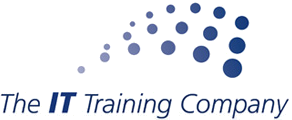 The IT Training Company provides technical training and certification in Data Centre and Cloud Infrastructure technologies. Built on over fifteen years experience in the IT and IT Training industries, we facilitate and deliver a range of instructor-led technical and certification courses.


Chartered Institute of Management Accountants (CIMA)

CIMA is the world's largest and leading professional body of management accountants. They have more than 218,000 members and students operating in 177 countries. They work at the heart of business in industry, commerce and not for profit organisations. They have strong relationships with employers, and sponsor leading research.